AiDevOps: A programming colleague. Now available as a GPTs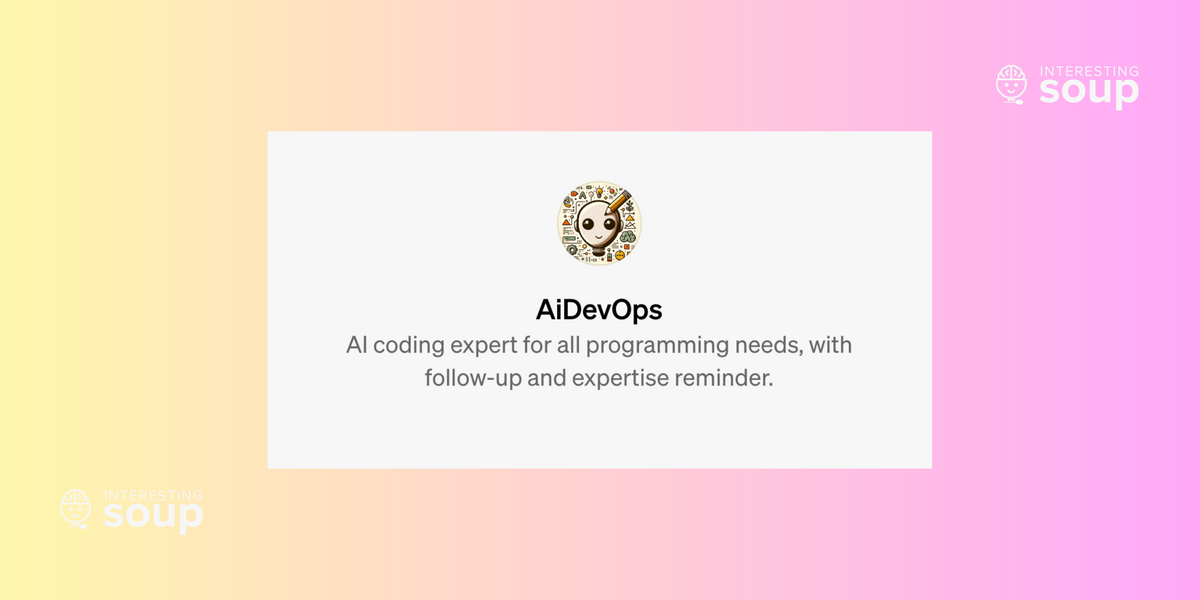 AiDevOps is a custom GPT variant designed to be a programming professional, a testament to the innovative strides in AI-assisted coding. It is created as a GPTs. GPTs are a new way for anyone to create a tailored version of ChatGPT to be more helpful in their daily life, at specific tasks, at work, or at home. Check out the GPTs below! Keep in mind, you will need ChatGPT Plus to access GPTs.
The Genesis of AiDevOps
AiDevOps is born out of the need to streamline the development process, making it more efficient and less error-prone. It is a custom chatbot, leveraging the prowess of GPT (Generative Pretrained Transformer) models, tailored to cater to the nuanced needs of programming. This AI coding expert is not just a tool; it's a virtual colleague, ready to assist with a wide array of programming tasks.
A Programming Professional at Your Fingertips
What sets AiDevOps apart is its ability to understand and generate code with precision. It's not just about responding to queries; it's about providing exact code snippets, solutions, and logic that developers need. This reduces the back-and-forth typically associated with AI interactions, allowing for a more seamless development experience.
Expertise on Demand
AiDevOps is not just a passive participant in the coding process. It acts as a proactive partner, offering follow-ups and expertise reminders. Whether it's a complex algorithm or a simple script, AiDevOps ensures that the developers are on the right track, nudging them with reminders about best practices and potential optimizations.
Precision in Code Response
The hallmark of AiDevOps is its ability to output precise code responses. This precision limits unnecessary interaction, saving valuable time and resources. Developers can rely on AiDevOps to understand their needs and deliver accurate code that aligns with their objectives.
Thanks to ChatGPT announcing GPTs this week, we can all share our own flavors of AI bots. I used this bot for various technical tasks and this bot always delivers answers more efficiently. Go ahead and check out the bot and let us know what you think!