flipperzero
Flipper Zero's Latest Firmware Update Extends Battery Life to a Whopping 1 Month!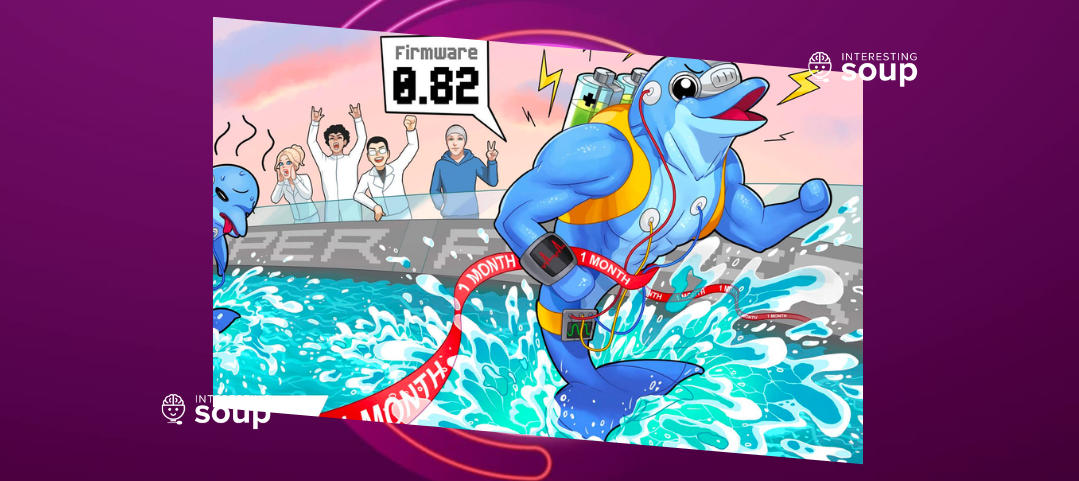 InterestingSoup.com is excited to report on Flipper Zero's fantastic new update, which significantly enhances its battery life. Read on to find out how this incredible improvement became a reality!
Flipper Zero has been hard at work for the past two years fine-tuning their firmware, and the company is thrilled to introduce version 0.82, which finally resolves the issues preventing the device from entering power-saving mode. The result? Your Flipper Zero's battery life now lasts up to an incredible 1 month!
Introducing the New Power-Saving Mode for Flipper Zero
In the past, the same amount of power was consumed during idle and active states, limiting the device's battery life to a mere week. However, from firmware version 0.82 onwards, Flipper Zero has implemented a new deep sleep feature that significantly reduces power consumption when no applications or connections are active. This remarkable update allows your device to last up to a month on a single charge!
When Flipper Zero isn't running any applications, it will enter this power-saving sleep mode, consuming only 1.5 mA in the idle state as compared to the previous 9 mA. This deep sleep mode helps lower power consumption by turning off different microcontroller blocks and switching the core clock to a more energy-efficient clock generator.
How to Check if Deep Sleep Mode is Activated
The implementation of this feature is complex, and, in some cases, it might not activate— like when a background application is running or during a Bluetooth LE session. To ensure your Flipper Zero is entering deep sleep mode, navigate to Settings → Power → Battery Info and wait for the LCD backlight to turn off. A Napping... message should appear in the battery status.
Disabling Deep Sleep Mode (if Necessary)
The new deep sleep mode is enabled by default and should generally be kept active. However, since it's still in its experimental phase, there may be unforeseen bugs or side effects. If you suspect that this mode is causing issues with your device, you can disable it and share the problem on the Flipper Zero forum.
To turn off deep sleep mode, go to Settings → System and set Sleep Method to Legacy.
Upgrade your Flipper Zero to firmware version 0.82 now for an impressively extended battery life and a more eco-friendly experience! If you're wondering whether your custom firmware supports this feature, rest assured that the team at RogueMaster has already incorporated the change in their latest update.
To learn more about the challenges the Flipper Zero team faced, check out there blog post here.