Launch
Nebula Capsule 3 Laser Projector by Anker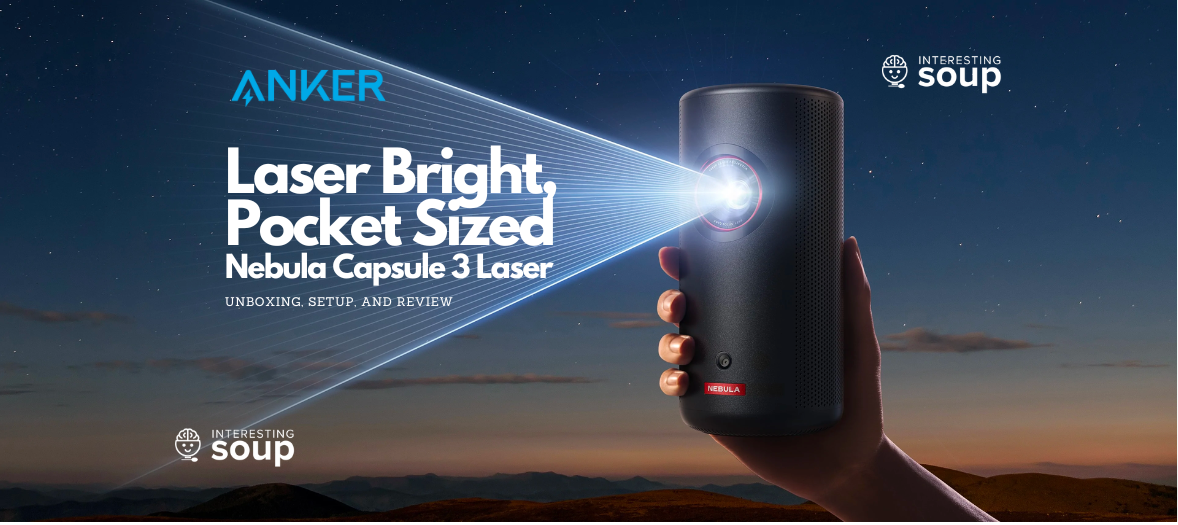 We just got our hands on the Nebula Capsule 3 by Anker and it blew us away! The Nebula Capsule 3 projector is portable, super bright, and multi-use projector.
Check out our unboxing, setup, and review of the Nebula Capsule 3 below:
The projector is perfect for on the go conditions. You can easily pop it in any bag and set it up in seconds without needing to worry about any cords thanks to it being battery powered. It comes with Android TV built in so you can use the provided remote and play whatever you'd like without needing another dedicated device. Additionally, the projector has an HDMI input so you can still connect your devices like a Nintendo Switch, Playstation 5, Laptops, and more when in need.
If you aren't using the projector it even doubles as a portable speaker so you can be jamming to some tunes. Once you are done jamming, you can then switch to the projector mode to sit back and immerse yourself with the projectors sharp, bright, and vivid colors.
You can even go ahead and install Kodi on the projector and enter a whole different portal of entertainment.
You can pre order the Nebula here https://bit.ly/3gC6yFX and be sure to signup for there $1 for $120 off coupon to get your discount on launch day!