facebook
WhatsApp Announces transaction through chat
Facebook-owned messaging service application WhatsApp has announced a payment system in Brazil that will enable its users to send or receive the money within the chat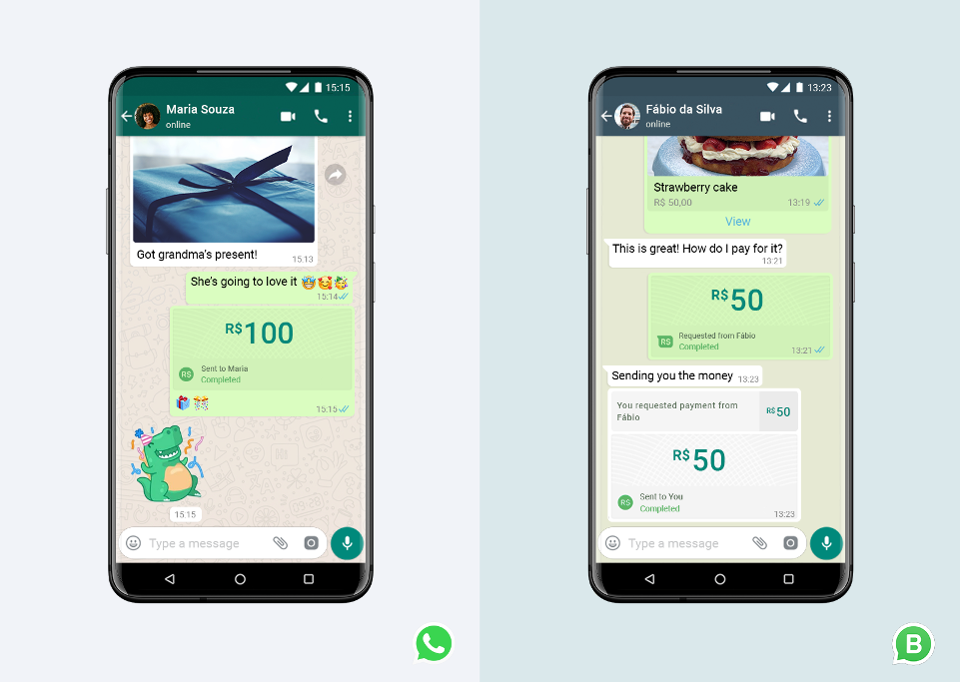 Facebook-owned messaging service application WhatsApp has announced to roll out a payment system in Brazil that will enable its users to send or receive the money within the chat. Facebook made this move to take WhatsApp under the umbrella of monetization as WhatsApp has a daily usage of 1 Billion, but it is earning far less in terms of monetization.WhatsApp initially tested this feature couple of years back in India but decided to formally introduce and launch it in Brazil. Brazil is the second-largest market for the Facebook-owned company with its 120 million active users right after India who has 200 million.
 Mark Zuckerberg Facebook's CEO officially announced this feature through his Facebook post. In contrast to the US, many people in other countries rely on WhatsApp for more than just texting. WhatsApp business is heavily utilized by small business owners who use the features like catalogues like to sell their product, considering that it only makes sense to add payment feature as well. Moreover, the company also announced that user to user payment will be free of cost, however, businesses will have to pay a small transaction fee (3.99%) to complete the process. The users will be able to send or receive money by linking their Debit card to WhatsApp.
 This news comes as a surprise since WhatsApp was testing this feature in India for a year now. National payments corporation of India didn't allow a full-scale payment system in India. Since then without the approval from the government, WhatsApp Pay is limited to around one million users in India.