opensource
LibreTaxi2 - The Craigslist of Uber/Lyft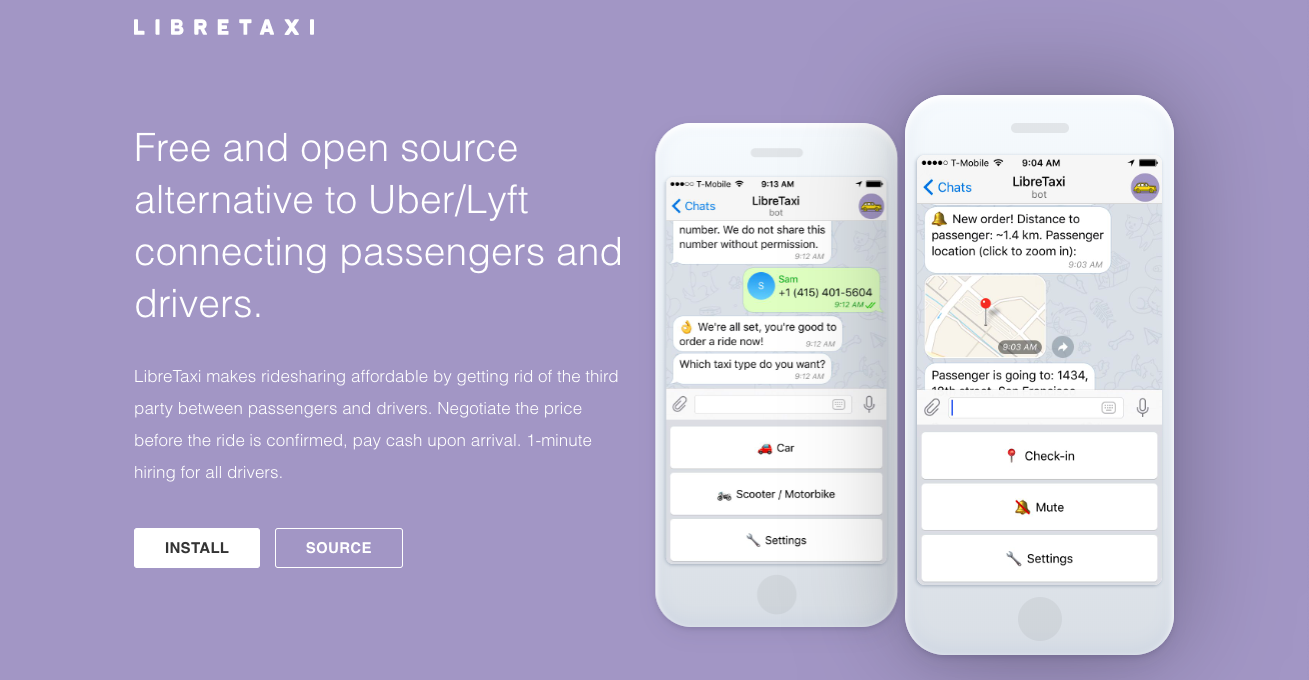 LibreTaxi2 is an open source and free alternative to Uber and Lyft that cuts out the third party between passengers and drivers. Its dubbed the Craigslist of Uber and Lyft as prices are negotiable and cash is preferred, although, there are plans to fully integrate bitcoin as a method of payment.
So how does this "CraigsLyft" actually work? The concept is rather simple, you send a message from your Telegram messenger to a bot requesting a ride, your request is blasted to drivers in the vicinity, a driver reaches out to you on Telegram, you finalize the trip details, and your on your way! How simple is that?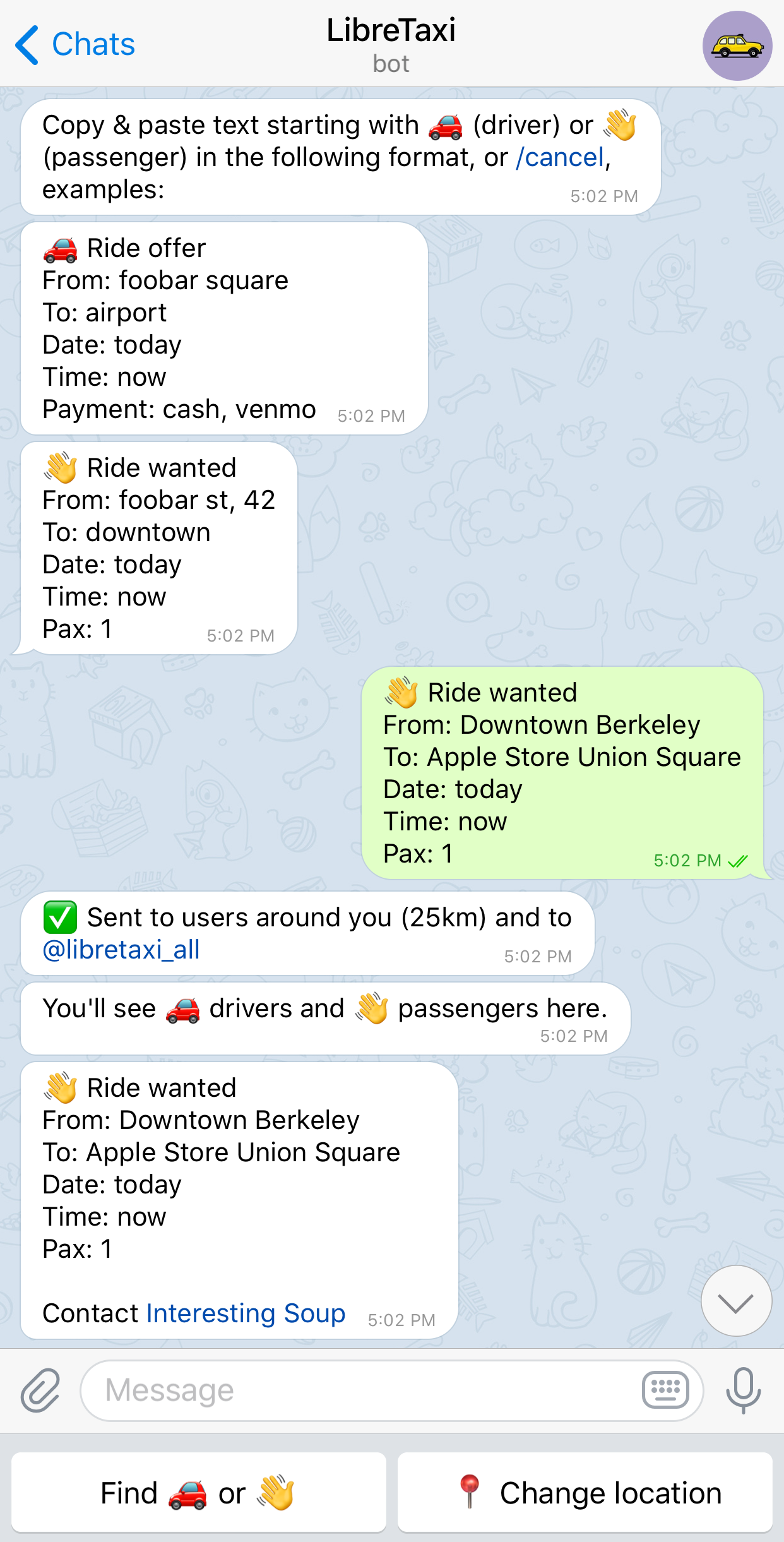 ---
If you would like to experience it yourself LibreTaxi has set up a demo bot channel where you can test requesting or offering a ride:
Before you click the link below, double check to make sure you have the Telegram App installed.
Once you send in your request to the channel above, you can see what the "All Orders Channel" will receive.

---
Being an open sourced project, imagine deploying your own LibreTaxi Telegram bot channels and launching your own ridesharing service that is all managed through a messeging client.